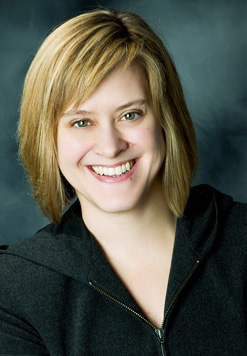 Meet Mia
State Senator from West Anchorage representing Jewel Lake, Sand Lake, Kincaid, Turnagain, Lake Hood, and Lake Spenard
48 years old
Lifelong Alaskan
West High and Harvard graduate
Daughter of a WWII Veteran
Former aide to Rep. Norm Rokeberg
Staff to two Alaska Governors
Private sector and non-profit experience
Award-winning high school government teacher
Experience working with high school dropouts
Wife and mother of two
Instrument-rated private pilot
U.S. Olympic Trials qualifier in swimming
Mia Costello
Mia Costello has represented West Anchorage in the Alaska Senate since 2015. Before that, she represented Jewel Lake, Sand Lake, and Kincaid in the Alaska House of Representatives starting in 2011. In the Senate, she serves as the Chair of the Senate Labor and Commerce Committee -- alaso known as "Alaska's Committee on the Economy."
In her role as a legislator, Mia has been proud to fight for her district and her conservative principles of restraining government growth, encouraging economic development, and providing a top-flight education for Alaskan students. Mia asks for your support as she continues to provide responsible representation for our district in Juneau.
Mia's Beginnings
Mia was born in Anchorage and given up for adoption at birth. Her parents were children during the Great Depression and her father was a Veteran of World War II. From them, Mia learned to work hard, save for a rainy day and do your best in school.
During her first week of elementary school, Mia learned she had scoliosis (curvature of the spine) and that to correct it she needed to learn to swim.
After years of competitive age-group swimming, Mia went on to become the first Alaskan woman to qualify for Olympic Trials and she, along with her future husband, Andrew Billings, swam in the 1988 Trials in Austin, Texas. At West High School, Mia became an eight-time state swimming champion and earned a spot on the U.S. National Team for her performance at U.S. Nationals.
Mia was the first generation of her family to attend college and at Harvard she majored in government. She was voted co-captain of the swimming team and became the first ever Harvard swimmer to qualify and place at Division I NCAA's. In 2006 she was inducted into the school's Athletic Hall of Fame for her achievements.
Mia and Andrew have two children, ages 10 and 12. Together, they enjoy swimming, cross-country skiing at Kincaid, hiking and reading.
Mia and her husband are both pilots. While working and living in Juneau, Mia owned a Cessna 150 that she affectionately called "the Bean" and she flew it extensively throughout Southeast Alaska.
Mia's Professional Accomplishments
Mia first put her degree in government to work as staff to Governor Walter Hickel in Juneau before working as a public information officer for the Media Support Center, writing on behalf of 15 state departments. Later, she worked as a legislative aide for the District 27 Representative, Norm Rokeberg, and as deputy director of communications for Governor Murkowski.
Mia is also an award-winning high school government teacher who has worked at Nine Star Education and Employment Services with disadvantaged youth who are improving their reading and writing skills. Mia earned her teaching certificate while a master of arts in teaching student at the University of Alaska Southeast. She taught in the Juneau-Douglas High School and at Service High School.
Mia is experienced in the public, private and non-profit sector, having worked as an account executive at Bradley/Reid Communications on the Alaska Travel Industry Association account and she owned her own public relations consulting business.
Mia has served as the chair of the Governor's Council on Physical Fitness & Sports; a member of the Outdoor Recreation & Trails Advisory Council; a member of the Statehood Celebration Commission and as a mentor in Big Brothers Big Sisters of Juneau. Mia participated in the Rose Urban Rural Exchange in Sand Point as a high school teacher and has been recognized as a Top 40 under 40 recipient by the Anchorage Chamber of Commerce. Mia is working tirelessly for the residents of West Anchorage. Let's keep her experience working for you.